The September Apple Event
Another keynote came and went yesterday, and there was nothing I could do after it was over. I couldn't order the new iPhone 7, or upgrade my current iPhone to iOS 10. I couldn't buy the new Apple Watch, and even the new iWork collaborative editing features are in new versions "coming soon". When I tried to download the new Mario game, the App Store let me know I'd be notified when it was available. After everything was announced yesterday, today I'm wondering what the point of having the event when they did was.
---
The Hardware Racket
Every now and then something just gets to me, and for the past few weeks, that something has been the process of purchasing enterprise hardware. Servers, SANs, load balancers, the kind of equipment that, instead of a price and an "Add to Cart" link, comes with directions on who to call.
---
iOS 6 Headphones
I have been pleasantly surprised by one small enhancement in iOS 6 that probably affected a very small number of people. I drive a 2006 Saturn Ion that has an auxiliary port in the car stereo for plugging in things like iPhones. I have about a half-hour drive to work in the mornings, and I listen to podcasts downloaded with Instacast. Since I want to control the audible volume with my car stereo knobs, and I want the best possible signal from my iPhone, I turn the volume up to maximum for the drive.
---
Keyboards and Wheels
I have one wish for the next major iOS release: full keyboard support. The iPad works with the bluetooth keyboard, and the original iPad came with a keyboard dock, but support for doing things other than basic text is sparse at best. My wish list is small, but meaningful. I would like to see support for all the keys on the keyboard, the ability to command-tab between running applications, and arrow key navigation for apps that include table views.
---
New Apple Hardware
There's a lot to think about in the new MacBook line. The aluminum MacBooks are unquestionably what I wanted in the white MacBook that I have now: sturdy construction, fast graphics, and a sleek powerbook look to them. Apple has further blurred the line between their professional and consumer line, something they started with the aluminum iMac, continued with the MacBook Air, and now have completed with the MacBook.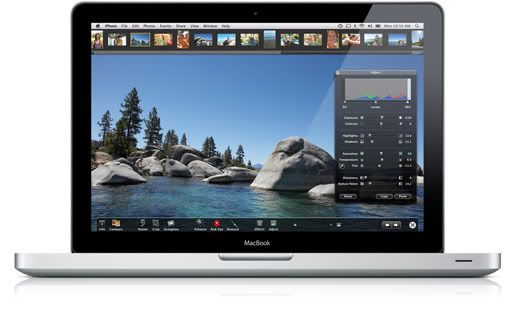 Wow, nothing makes me want to max out my credit card like a Stevenote with some really great stuff.
---